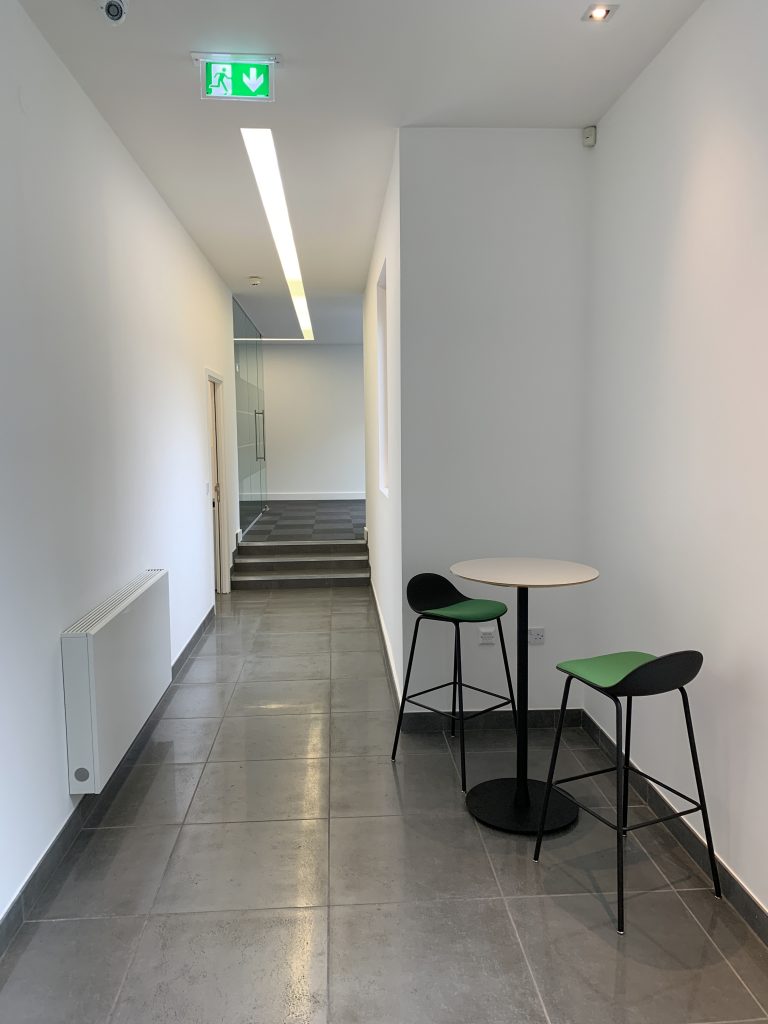 Client : Green Hippo
Size : 3,900 sq ft
Services : Design, Fit-out and Furniture
Project : Marlin were excited to be working with such an innovative company as Green Hippo. Our task was to work with their commercial property agent to find their new London office space.
We looked at several different office locations producing design layouts and technical evaluations of these spaces.
After a brief evaluation stage, we finally found a space that had already got a fairly high level of interiors fit-out within it.
The challenge within this space was how could we adapt the existing and make this work for them. The design we proposed was what they were looking for and we ended up doing an interior fit-out modification of the existing with new furniture throughout.